BIM - The future of project information
What is BIM?
BIM is an acronym for Building Information Modelling, or Building Information Model. It describes the process of designing a building collaboratively using one coherent system of computer models rather than as separate sets of drawings. Don't be misled by the word 'building' – BIM is just as relevant to the civil engineering sector.
It offers enormous gains in saving in cost and time, much greater accuracy in estimation, and the avoidance of error, alterations and rework due to information loss. But adopting BIM involves much more than simply changing the software we use. To achieve all the benefits it offers, everyone in the architecture, engineering and construction industries will have to learn to work in fundamentally new ways. BIM is a whole new paradigm.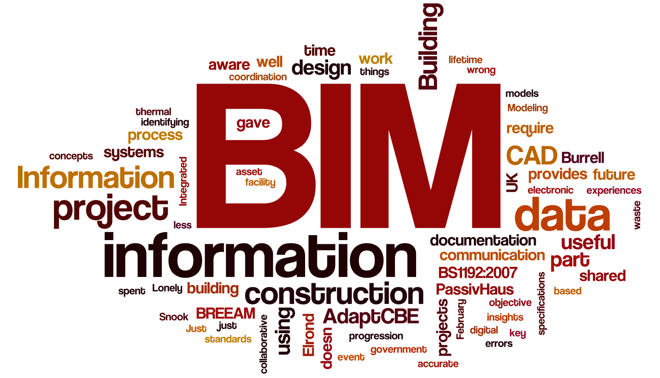 How can BIM help you?
BIM brings together all of the information about every component of a building, in one place. It makes it possible for anyone to access that information for any purpose, e.g. to integrate different aspects of the design more effectively. In this way, the risk of mistakes or discrepancies is reduced, and abortive costs minimized.
BIM data can be used to illustrate the entire building life-cycle, from cradle to cradle, from inception and design to demolition and materials reuse. Spaces, systems, products and sequences can be shown in relative scale to each other and, in turn, relative to the entire project. And by signalling conflict detection BIM prevents errors creeping in at the various stages of development/construction.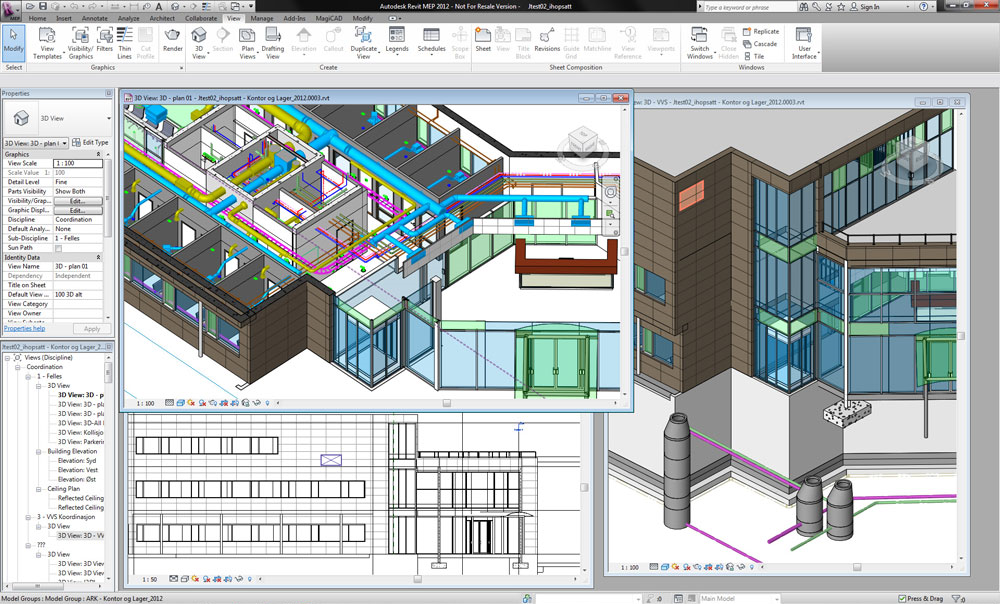 The future of BIM
The future of the construction industry is digital, and BIM is the future of design and long term facility management; it is government led and driven by technology and clear processes; and it is implementing change across all industries. As hardware, software and cloud applications herald greater capability to handle increasing amounts of raw data and information, use of BIM will become even more pronounced than it is in current projects.
The UK Government's Construction 2025: Industrial Strategy for Construction is targeting lower costs, faster delivery, lower emissions and improvements in exports to position the UK at the forefront of international construction. The UK Government's Construction Strategy 2011 is a framework for a range of work streams, all of which contribute to the 2025 strategy.
The objective of the Construction Strategy 2011 is to accelerate the adoption of BIM throughout the UK construction supply chain. The requirements by 2016 are for all centrally procured Government projects to be a fully collaborative 3D BIM (with all project and asset information, documentation and data being digital).
Active BIM Objects
S&S Northern has launched a comprehensive BIM Object library to support the industry's transition to digital building modelling. Objects are available in 2 file formats: Revit, IFC.
Available free from our individual product pages located on our website or from the NBS National BIM Library HERE, these new data-rich BIM Objects allow S&S Northern products to be easily incorporated into a 3D building model and its associated component database.
Offered as part of the NBS portfolio, users can be confident each file has been quality-checked by the NBS team, catalogued in line with the National Building Specification and has a product structure designed to work seamlessly with the BIM specification tool NBS Create, as well as being compatible with COBie spreadsheets and IFC data exchanges.
In addition to 2D and 3D product representations, each BIM Object includes embedded product information and associated data to support the specification.  The objects also feature parametric design settings which provide the necessary flexibility to create project-specific S&S Northern details.