S&S Northern has provided its expertise to new Chorley restaurant, the Cosmopolitan, which opened just three weeks ago.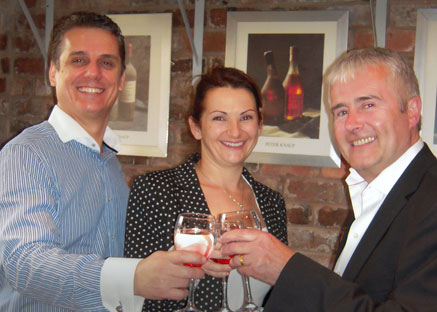 A gas interlock system for the restaurant kitchen, which is now required for all new or refurbished commercial kitchens to meet BS6173:2009, was both supplied and installed by the S&S Northern team.
Steve McMahon, Managing Director of S&S Northern says, "We enjoy supporting other local businesses to ensure health and safety in the kitchen.  We have worked with a large number of restaurants, hotels and take-aways across Lancashire and the North West, but it was fantastic to work with a restaurant on our doorstep.  We were very impressed with the Cosmopolitan, it's a very attractive restaurant in a great location and the food and service are excellent. And now with its state of the art kitchen facilities and safety standards in place, I'm sure it will be a great success."
Reg Tankut and Vanda Rome-Tankut who own The Cosmopolitan are delighted with the way the restaurant is going. Reg has managed restaurants in Turkey and recently in the Chorley area and decided to set up his own restaurant last year.  Vanda also has hospitality industry training having worked as a manager in 5 star hotels across the world.
Reg says, "We want to bring something new to the Chorley area.  We have a fabulous cocktail bar and our restaurant has a real 'city' feel to it so local people don't need to go into Manchester to eat in a sophisticated and upmarket restaurant with high quality personal service."
Vanda continues, "S&S Northern have given us high quality service and superb products for our kitchen.  As a local family business we have enjoyed working with S&S Northern, another family business.  We wouldn't hesitate to recommend S&S Northern to other restaurants and hotels; their advice has been absolutely invaluable to us."