The S&S Northern £5,000 donation has been gratefully received at LW Storehouse Food Bank.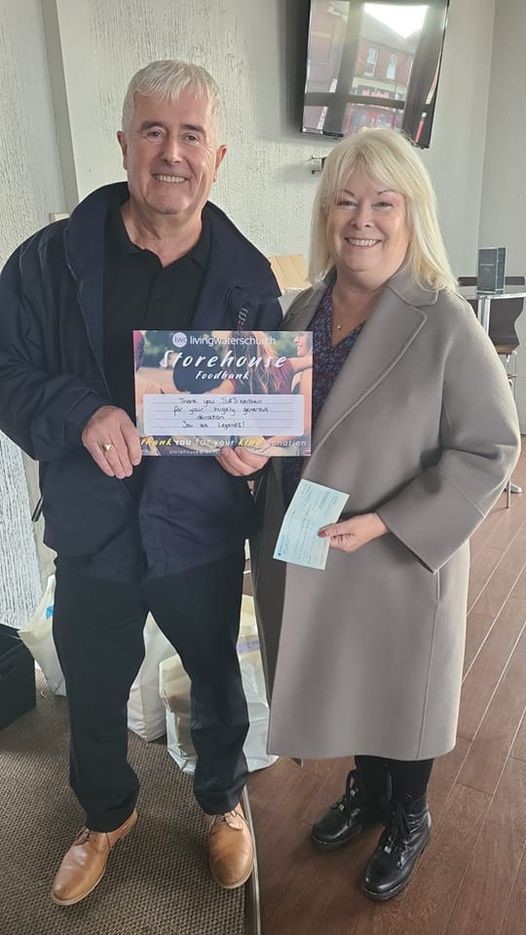 Pictured above are the Managing Directors of S&S Northern,  Sue & Steve McMahon.
LW Storehouse is a foodbank providing emergency food for people in crisis and need within the Chorley district.
The foodbank is run by volunteers mainly from Living Waters Church. Food is donated by most of the churches in Chorley, supermarkets, businesses, schools and various groups and individuals. Food can be donated during their opening times or placed in trolleys located by the checkout areas in Morrisons, Asda in Chorley or Asda Clayton Brook, also Tesco Buckshaw.
LW Storehouse urgently requires food donations to continue assisting people living in poverty. Please like LW Storehouse's Facebook Page to help raise awareness of the amazing work they do.