S&S Northern, have sealed their business success with a move to new and larger premises at Buckshaw Village near Chorley.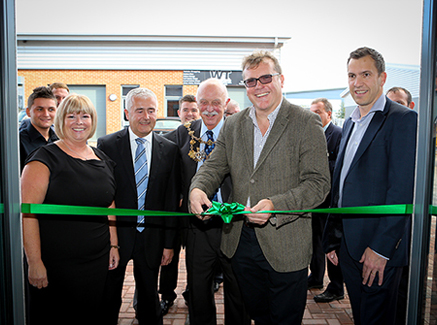 The new offices were officially opened on Thursday 17th October by Nigel Haworth, award winning chef and joint owner of the Northcote Group including the Michelin Star restaurant Northcote Manor and Ribble Valley Inns, with The Mayor of Chorley, Councillor John Walker and Chorley Borough Council Leader, Councillor Alistair Bradley.
Since 1995 S&S Northern has enjoyed year on year growth in its business, and is now the market leader in the manufacture and supply of gas safety equipment for commercial kitchens, laboratories and boiler houses in the UK.
The company first started out at Chorley Business and Technology Centre, but outgrew its premises and moved to new premises in Coppull in 2008.  Now with new staff joining and a year on year increase in sales, the company has moved to Momentum Business Centre at Buckshaw Village where it has purchased four units covering 2,916 sq.ft.
Steve McMahon, Managing Director at S&S Northern says, "As a family business we have achieved our position as market leader as a result of our dedication to supply top quality products that are safe, reliable and meet every client's individual requirements. We also place great emphasis on research to improve the efficiency and quality of our product range, helping us to maintain a competitive edge in a demanding marketplace."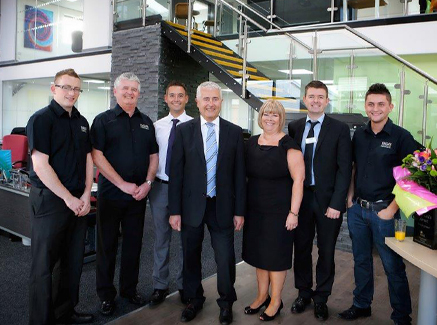 The company operates a programme of continually investing in staff training for every member of the team to ensure the customer receives the right product to meet their requirements at the right price and delivered on time.  Steve and Sue McMahon, owners of the business, also believe that investing in the engineers of the future is critical to the business and have taken on a number of apprentices in the last two years.
Steve McMahon continues, "Recruiting apprentices really appeals to us because we need young people who can grow with the company and who we can train to do things the way we want to meet the needs of the business.  The new ideas and input we have received from our apprentices has been second-to-none and their commitment, loyalty and support has been great. They bring new skills to the table which helps us to stay fresh and this has unquestionably helped us to maintain year-on-year growth.  We plan to recruit 3 more apprentices in the coming year."
Sue McMahon adds, "We are a dynamic and forward looking company and we hope that our new modern premises will reflect this outlook as we continue to develop and grow our business.  We are very much looking forward to joining the vibrant business community at Buckshaw Village."