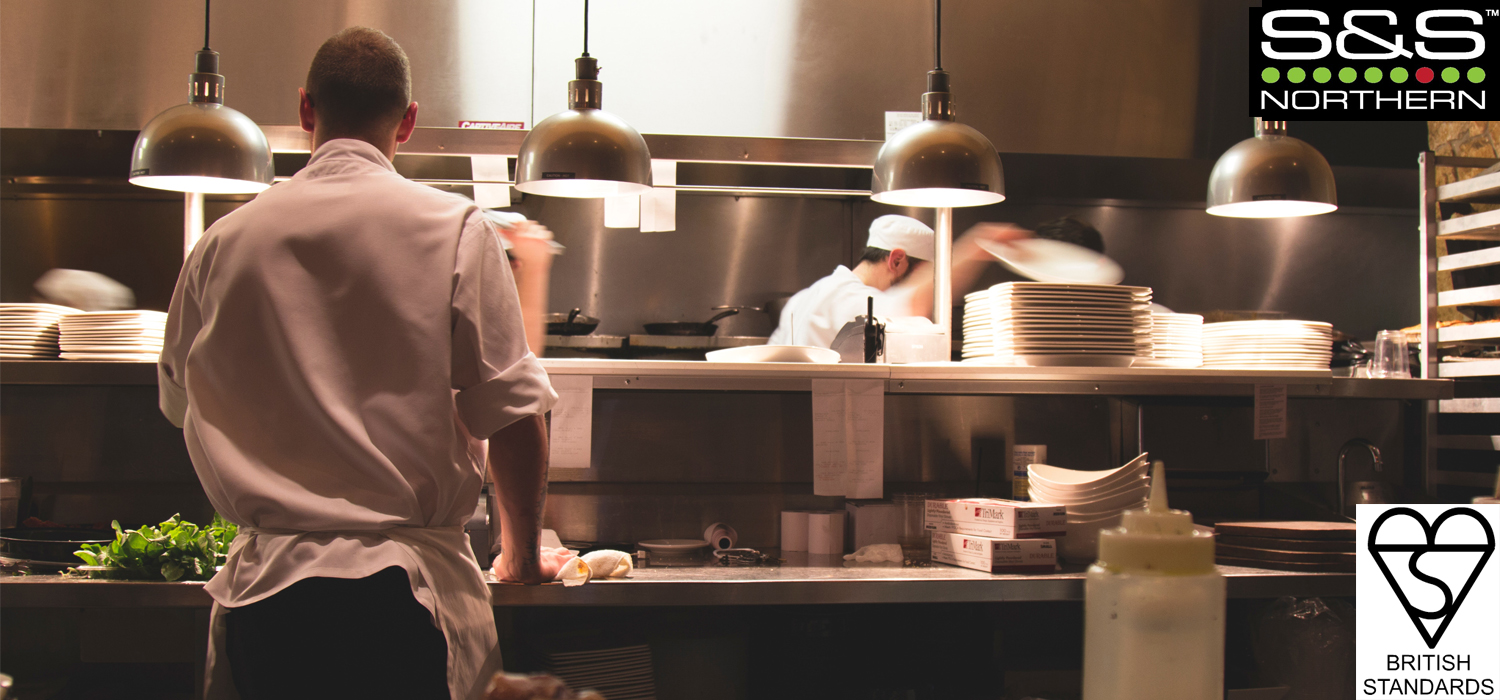 British Standards affect all of us, every day of our lives. Chances are any product or service we are using; there will be a standard relating to it. Working to recognised standards makes things better, safer and means they are of a higher quality and even easier to use.
What is BS6173:2009?
Here at S&S Northern, all of our kitchen interlock systems comply with BS6173:2009. BS6173 was originally introduced in 2001 and then revised in 2009 and makes reference to gas installations within commercial kitchens. It states gas should not be available within the commercial kitchen if the ventilation is not in operation, and this should be controlled by a gas interlock system.
A gas interlock system is required to be fitted within every new commercial kitchen, which has been built since 2001 or has had any major refurbishment since the release of BS6173:2001. 
How do gas interlock systems work?
There are a couple of different ways in which a gas interlock system can check that the ventilation is in operation. Firstly, air pressure differential switches can be fitted in the ducting and will physically check for airflow before allowing the gas solenoid valve to open. Alternatively, a more modern method is to use current monitors, which will check for a power being drawn by the fan and control the gas solenoid valve accordingly. If either at start-up, or during the course of the operation, the fans fail, are turned off or are running to low the gas solenoid valve will automatically close. 
BS6173:2009 and pressure proving
Another aspect of BS6173:2009 is gas pressure proving. The standard states if any of the catering equipment does not have a flame failure device, a gas pressure proving system should be installed. A gas pressure proving system will check for any leaks on the pipework or on the appliances at start-up, in the event where a gas leak is detected then this will not allow the gas solenoid valve to open.
The majority of appliances which have been built within the last 10 years should have flame failure devices fitted, however in a kitchen where every appliance does have flame failure devices fitted then gas proving is often still recommended to carry out a gas check on the line and ensure the safety of kitchen staff in the area.
For more information on all the British Standards our products comply with click here.