S&S Northern has launched its new Merlin 1400 gas interlock system.  What makes the Merlin 1400 different from other gas interlock systems, including those manufactured by S&S Northern, is that it has an integral fan controller. S&S Northern claims the product is the highest quality and most reliable in the market.
For kitchen owners and managers, the benefits of the new Merlin 1400 include:
• It is easier and quicker to install than standard interlock systems because it requires less wiring.
• Because there is less wiring than with a separate fan and interlock it is also more cost-effective
• Less wall space is taken up within a kitchen area because the fan controller is integrated into the unit and the unit is the same size as other S&S Northern gas interlocks.
• It is more reliable than other gas interlocks systems as it automatically monitors the minimum and maximum electrical current and this ensures the gas solenoid valve will not operate if the fans are not supplying or extracting sufficient air to and from the kitchen, or if the fans have overloaded.
Steve McMahon, Managing Director of S&S Northern says,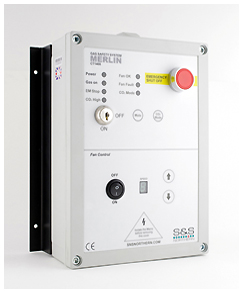 "Commercial kitchen owners and managers have been seeking this kind of product for some time and, following extensive research and testing, we have developed the Merlin 1400 to meet the needs of the market.  The Merlin 1400 has been designed and manufactured in the UK by our own design engineers, with support from  Lancaster University's Engineering Department.
Catering Foodservice Solutions Ltd of Salford has installed a Merlin 1400 in a project at Altrincham Baptist Church in Cheshire this month in conjunction with Parkinson Construction and Archer's Catering Systems.  The project was to upgrade the existing kitchen area to accommodate the expanding community activities as part of a £1.5m refit.
Barrie Webster, Senior Sales Manager at Catering Foodservice Solutions says, "The site was a small operation, but the law is clear that no matter how small the site, it must comply with gas safe regulations when commercial equipment is installed. As the site is operated using volunteers they needed a simple system which required no specialist knowledge to operate.  After considering a range of interlock systems we decided that the Merlin 1400 offered by S&S Northern ticked all the boxes for this project. The unit is compact and simple to operate, installation was quick because of the simple wiring required and this allowed the main contractors' electricians to carry out the installation with ease.
"The Merlin 1400 is a good product for both commercial and non-commercial applications and is especially useful in kitchens where space is at a premium.  We have worked with S&S Northern for over 5 years now and because of the quality of their products and service, they are now our exclusive supplier for interlock systems."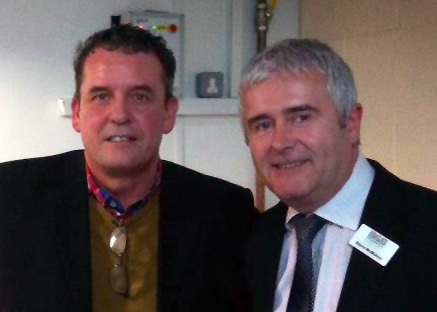 All new and refurbished commercial kitchens are required to meet BS6173:2009 which states that gas cannot be used in the kitchen when the ventilation system is not working, therefore a gas interlock system is required.  The Merlin 1400 is an integrated interlock and fan control system which when installed will ensure that the requirements of the British Standard are met.
The launch of the Merlin 1400 follows quickly on the heels of another new product launched by S&S Northern in August.  The company's CO2 detector, with a simple traffic light system to determine air quality, can be used in commercial kitchens, school and food technology classrooms.  Demand for this product has been high and already the company has reported high levels of sales.