Harmony Business & Technology of Kendal, one of the leading distributors of commercial catering equipment in the UK, has installed a new kitchen at the Sharrow Bay Hotel including a gas interlock system from S&S Northern. The Sharrow Bay is a luxury boutique country house hotel in the Lake District with views of Lake Ullswater with an internationally acclaimed 2AA Rosette kitchen.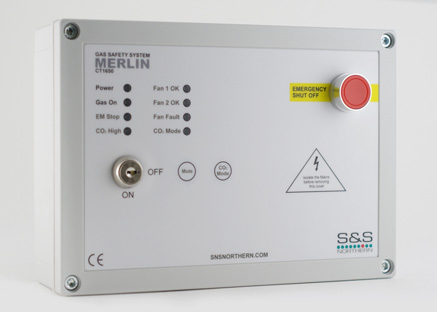 Harmony worked closely with the hotel management at Sharrow Bay to ensure that all the needs of the restaurant team were met with the new installation and ensure that the restaurant investment is a success.  The equipment installed gives the chefs a new cookline that is efficient and can keep up with demand in their busy restaurant.  Alongside the top quality kitchen cooking equipment, the hotel manager, Russell McCade, was also committed to meeting the health and safety standards for staff set out for commercial kitchens, and therefore required a gas interlock system.
Jim Scott, Service Manager at Harmony Business and Technology says, "We always recommend S&S Northern gas interlock products to our customers because of the company's professional and responsive service and excellent quality products.  S&S Northern products are reliable, we have had great experience with them no faults or complaints about their operation. When it comes to a gas detection device, what you need reliability. It also helps that they are simple to use and understand, so the end user can see clearly if their kitchen is safe or not, there is no second guessing.  After visiting the site, S&S Northern recommended that we install their Merlin 1650 Gas Interlock with a Merlin CO2 detector in Sharrow Bay's new kitchen.  This was agreed with Russell and his team. "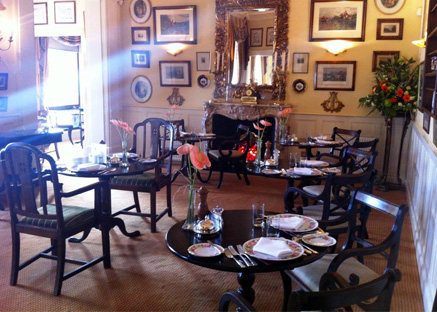 Russell McCade, from the Sharrow Bay Hotel says, "Harmony Business have serviced and maintained our hotel kitchen and laundry equipment for a number of years so it was a natural decision to come to them when we decided to upgrade our kitchen. Harmony informed us that because our equipment was being upgraded new gas safety equipment was needed to comply with legislation and recommended that we use S&S Northern's equipment as they have experience with working with it and know that it's reliable and of high quality. We are new to equipment such as this but after a short demonstration from the Harmony team we now know of the many benefits this simple box provides us with. Because the equipment is easy to read and understand we feel confident knowing that our kitchen is the safest it can be and is beyond complaint with legislation."
Steve McMahon, Managing Director at S&S Northern says, "We are delighted that Harmony decided to recommend our Merlin 1650 gas interlock and CO2 detector to the management of the renowned Sharrow Bay Hotel restaurant.  Our reputation is for the highest quality, reliable products and customer service which is second to none, and this is reflected in how our business continues to grow year on year."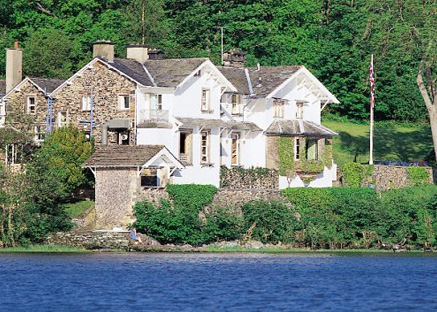 The Merlin 1650 when fitted with a carbon dioxide detector. So if a fan fails you can use a carbon dioxide detector as a secondary back-up to allow the safe use of the kitchen for up to 24 hours whilst the issue with the fan is resolved.  By pressing the 'CO2 mode' button on the Merlin 1650 the panel will allow the kitchen to continue functioning.  If the carbon dioxide level in the kitchen reaches 5000ppm (which is considered to be an unsafe level for kitchen staff)  the CO2 detector goes into alarm, a signal is sent to the 1650 gas interlock panel and the gas valve closes automatically.