S&S Northern's world class performance and reputation as a gas safety specialist secured the company a contract at the London 2012 Olympic & Paralympic Games.
In total, 29 of S&S Northern's gas interlock systems (Merlin 1200) were installed within the Olympic Village's temporary marquee kitchens, ensuring the health and safety of the staff working in the kitchens and serving food to over 18,000 Olympic and Paralympic athletes from across the globe, 24/7.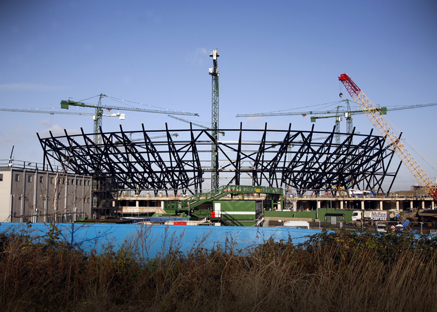 S&S Northern's gas interlock systems were the choice of Ideal Catering Solutions, the Norfolk based company which was selected by LOCOG for the expertise it offers in creating bespoke catering solutions to kit out the Olympic Village's kitchens.
Iain Addison, MD of Ideal Catering Solutions said, "For a prestigious project like this, we needed to source the best and most reliable products available. We chose S&S Northern because of their proven track record and reputation in the industry."
Alex Lloyd, Sales Engineer at S&S Northern's office in Essex says, "Installing a gas interlock system in a new or refurbished commercial kitchen is required by BS6173:2009. We were delighted that Ideal Catering Solutions chose our systems above our competitors in this very special project in the Olympic Village and we're extremely proud that we were able to be part of London 2012."
Ideal Catering Solutions' Marquee kitchens, including S&S Northern's gas interlock, proved themselves to be totally reliable with absolutely no down time in the 27 days of 24/7 catering during the Olympic and Paralympic Games.
S&S Northern's products are manufactured in Shoeburyness, Essex and the company's office for the South is also based there, less than 45 minutes away from Olympic Village, so the team were able to be on hand for Ideal Catering Solutions at all times.